9 Natural Remedies for Headache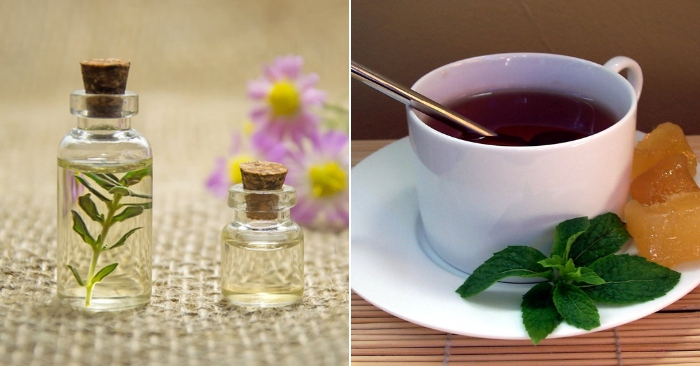 Headaches and migraines are one of the most common and frequent problems that individuals face in their day to day lives. Although the pain caused by headaches eases out on its own but pain caused by a migraine can only be treated through painkillers. But most of the individuals tend taking painkillers for minor headaches too. Although the painkillers easy away from the pain quickly, they may cause severe damage to the internal organs of the body like the kidneys and the liver if taken for longer durations.
However, there are various natural remedies for headaches which can be utilized by individuals to ease out their pain. Some of these natural remedies for headaches as well as a migraine are given below:
1. Treatment through aromatherapy Aromatherapy is known for using various essential oils like lavender, peppermint, etc. for treatment purposes. These oils have anti-inflammatory properties, and they can be applied directly on the forehead which would help in providing quick relief from headaches.
2. Using ginger tea Ginger tea is known to have the same healing properties as that of aspirin. This tea can be made easily at home by simply crushing up ginger roots and adding them to boiling water. It is an excellent remedy for troublesome headaches.
3. Application of capsaicin cream Capsaicin cream consists of cayenne pepper which is an excellent remedy for blocking the signals of nerve pain. Individuals can apply a bit of capsaicin cream inside the nostrils to relieve themselves from a painful headache.
4. Using feverfew Feverfew is a great anti-inflammatory treatment for migraines. It helps in taking off the pressure off the nerves of human beings thereby preventing migraine.
5. Taking a bath with Epsom salt Taking a bath with Epsom salt helps in treating magnesium deficiency in the body which is one of the main reasons for frequent headaches and migraines in individuals.
6. Healing through hot and cold compresses Both hot and cold compresses can provide quick relief from headaches. Individuals can make a cold compress by wrapping an ice pack or frozen vegetables in a thin towel and then applying it to the head. They can also take a hot compress by putting a heating pad on the back of the neck. Moreover, taking a hot shower may also help in getting quick relief from headaches.
7. Avoiding eyestrain Many individuals have the habit of spending long hours working on their laptops or computers which may cause a lot of strain in the eyes. Eyestrain is one of the main reasons behind headaches. Individuals can avoid eyestrain by taking frequent breaks while working on a laptop or a computer. They can also adjust the brightness and contrast of their monitor screen in such a way that it does not strain their eyes.
8. Regular exercise Individuals should perform regular exercises which are helpful in relaxing the body and increasing the blood circulation. As a result, regular exercises help not only in preventing stress but also in preventing headaches.
9. Drinking lots of water One of the best ways to prevent headaches and migraines is to keep oneself hydrated. Dehydration is also a significant cause behind frequent headaches. Individuals should drink at least 5 – 6 glasses of water to keep themselves hydrated which would definitely help in preventing headaches.
So, these are some of the natural ways and remedies to ease out the pain of headaches and migraines. Natural treatments of headaches are far better and less harmful than the prescribed medications which are available in medical stores.